Brazilian butt lift
The Brazilian butt lift is a type of butt augmentation procedure which results in youthful, prominent, perky buttocks and a more sensual body profile. Candidates for the procedure include both women and men having these symptoms:
Flat buttocks
Sagging buttocks
Massive weight loss- changing shape of the buttocks
The procedure uses your own fat, so it is the most natural way to augment your buttocks. Over the last few years, the buttocks and abdomen have received more press coverage than ever before. People of all ages can enjoy the Brazilian Butt Lift procedure.
The Brazilian Butt Lift technique varies dramatically among surgeons. The technique that your surgeon uses will affect not only your surgical result, but will also influence how long your results last. At our centre, we have refined processing of fat- so that you get the purest fat possible. These purified fat micro droplets are being re-injected into your buttocks with help of finest cannulas. This helps ensure the longest lasting result.
The procedure is designed to fill the upper quadrant of your buttocks so that the butt appears lifted and perky. The resulting effect is that your profile appears more attractive and sensuous.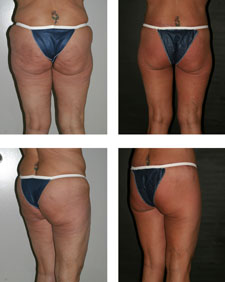 Other Services