Welcome to Spandan Plastic Surgery & Hair Transplant Centre
Welcome to a cosmetic surgery institute, admired for its expert cosmetic plastic surgeons, providing top class cosmetic treatment which will make a difference to your life just like many patients from India and Abroad.
Why Us ?
A team of Qualified, Board certified Aesthetic Plastic Surgeons.
Most Predictable, Safe and most Advanced Techniques.
State of art Operation Theater with In-House Facilities.
Highest Quality of Care with Confidentiality.
Meet our doctors
Cosmetic Surgeon

Dr. Siddharth M. Sakhiya



 Cosmetic, Plastic & Hair Transplant Surgeon

View All →

Hair Transplant Surgeon

Dr. Natvar M. Patel



Cosmetic, Plastic & Hair Transplant Surgeon

View All →
What we do best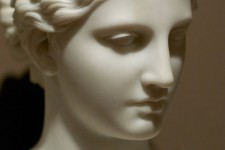 Face Surgery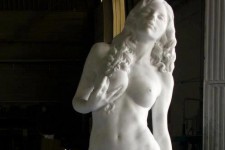 Breast Surgery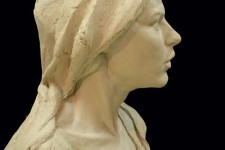 Hair Transplant Surgery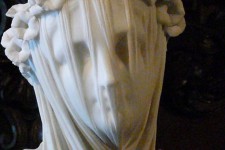 Skin Rejuvenation Surgery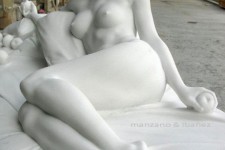 Body Surgery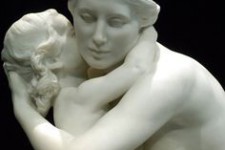 Mommy Makeover Surgery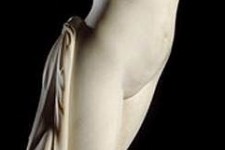 Genital Rejuvenation
it's all about you…
>
"I take a huge amount of pride in what I do. I really care about my patients and their satisfaction." To provide an exceptional experience with the best possible results, we know compassionate, attentive care is essential. We listen closely to your goals and concerns, answer all questions, and better assist you in making well-informed decisions about your treatment.
— Dr. Siddharth M. Sakhiya
Latest Blogs & Tips:
Cosmetic & Plastic Surgery Camp Dr. Sidhdharth M Sakhiya (M.S. , M. Ch – Gold…

( દિપીકા અને પ્રિયંકાની ફાઇલ તસવીર ) દિપીકા જેવા ચીક્સ માટે ગર્લ્સ કરાવે છે સર્જરી…
I always
disliked the shape
of my nose.

I always disliked the shape of my nose. Therefore, I started searching through internet and talked to my confidants for a best cosmetic center, and luckily, I found one. It is a best in a sense that everything like services and care, staff, equipments, environment were good and even charges were affordable. I appreciate the clinic, as I got the desired shape of the nose and tremendous post, and pre care services.

He evaluated
my special
needs.

plastic surgeon that was specialized in Rhinoplasty. He evaluated my needs and discussed the best options. The great aspect is that I did not feel any pain before, and after the surgery. In pre op preparation, my photographs and x rays were taken and I was warned about smoke, alcohol, and anticoagulant whereas in post op care I had a plaster like thing over my nose just for 7 to 10 days.

I have made
the correct
choice.

No doubt, having a fatty body make you lose your confidence, and even affect your daily dealings. I can say this on personal experience, as from my early childhood, I have been suffering from this problem. After consulting with various doctors, I decided to go for liposuction, and now I can say that I have made the correct choice.

I like spandan
cosmetics
Service.

Some years back, I had an accident, which resulted in a badly shaped nose. My friend recommended Spandan Plastic Surgery Centers, which proved a blessing in my life. After an examination, the surgeon suggested rhinoplasty and discussed the procedure in detail.

My Hair
transplant
dream comes true.

I had hair transplant surgery at spandan with Dr.Siddharth Sakhiya...and I had get experience and no pain no any kind of dismatch...this is feeling grt and surgery completed before 2 months..and the results are here....noticeable... Thanks Spandan...

Wonderful
Experience with
spandan center.

My overall experience with Dr. Siddharth and Dr. Natvar was great! They were never once rude, always had a smile on their faces, made me feel very comfortable and welcome. I have recommended them to a few friends and family members since having my procedure, and I will continue to do so! As long as they ate still around and open I will go only to them for any further procedures!

Hand Surgery done
look like
My original skin

My overall experience with Dr. Siddharth and Dr. Natvar was great! They were never once rude, always had a smile on their faces, made me feel very comfortable and welcome. I have recommended them to a few friends and family members since having my procedure, and I will continue to do so! As long as they ate still around and open I will go only to them for any further procedures!

you gave me
back 20 years


I am so grateful to you and I thank you everyday…truly. I feel you gave me back 20 years. I was so proud on our wedding day, and not terrorized to have photos taken. I didn't want to see an "old lady" getting married. I wanted our joy to shine through, not just our age.

I feel the same way as
the other posters


I feel the same way as the other posters: the staff is incredible, Dr. Natvar is very kind and very talented, and the experience of care as well as the care itself was life-changing. I am amazed by the results and I feel like a new person.(I had a tummy tuck, and lipo)

My secret was
for my breasts implants


I love my new additions! I am very appreciative of Dr. Siddharth's work and my results are definitely amazing. One of the moms at my son's school asked me what my secret was for my breasts and I told her that secret was that I paid for them! She was completely shocked that they were implants and said they looked like they belonged to me. Her comment about how they looked natural was definitely what I wanted when searching for the perfect doctor. I am glad I found him…


 1ST TIME IN SURAT
Most Advanced
Slimming Technology:
(Cryolipolysis)
Avilable at: Vesu & Lal Darwaja Centres
Phone No : 8460800060